Father's Day is fast approaching, and everyone's scrambling to find their dad the perfect gift. On the opposite end of the spectrum is Megan Richofsky and her siblings, who became models for a day so they could surprise their dad with beautiful family portraits.
Allen and Tori met up with the Richofsky family at Almaden Lake Park in the late afternoon in order to take advantage of the perfect lighting that rolls around just before sunset. At first, however, the lighting was a bit tricky. Being early summer, the sun was high in the sky, so the crew had to seek out shadier areas to get some good shots. On the hunt for different locations, they came across a wooden bridge that served as a nice backdrop. It looked great in the photos, but it was a little too rickety for Tori's taste. So of course, Allen took it upon himself to scare her as much as possible, making the old wood creak left and right. To shake things up even more, the police decided to show up at the start of the shoot to report that somebody had brought a shot gun into the park. This shoot was clearly anything but uneventful.
Meanwhile, the subjects of this shoot were having a blast. The camaraderie between the siblings was evident and they were having a great time posing for photos. It almost seemed like they were more interested in making funny faces for the camera rather than sitting for genuine photos. But in between all the laughs and silly poses, Allen and Tori were able to capture some beautiful photos. The sun finally came around and the lighting was perfect. Even little Robert, who got a little camera shy towards the end, was able to bring out his inner model. Take a look at the gallery below to see some of the photos one lucky dad will be receiving this Father's Day.
Some of the best shots from the day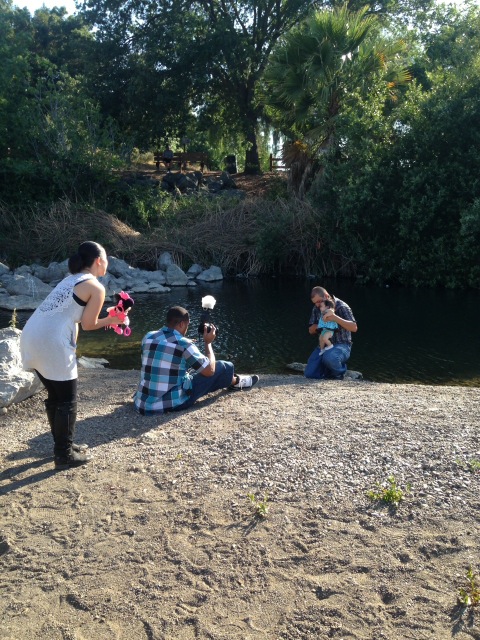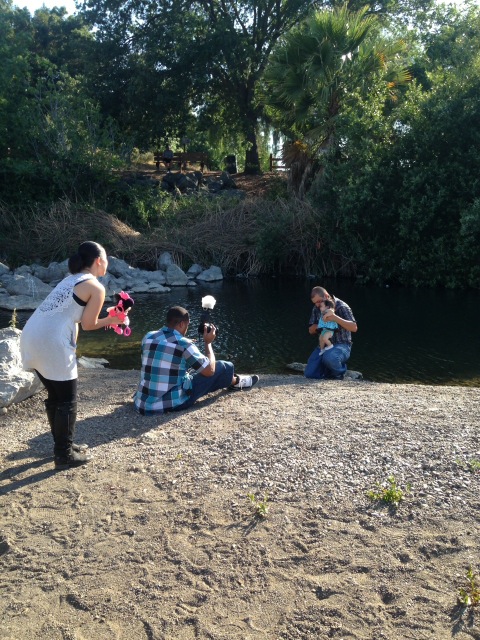 A few outtakes and behind the scenes photos
Written by Danika Lam